Something Like A Phenomenom
Israel Adesanya is an accomplished Mixed Martial Artist fighter who has won numerous championships in a variety of organizations. He is well-known for his distinctive fighting style, which combines precise striking with fluid movement. Adesanya is also a skilled kickboxer who has won numerous titles in the sport.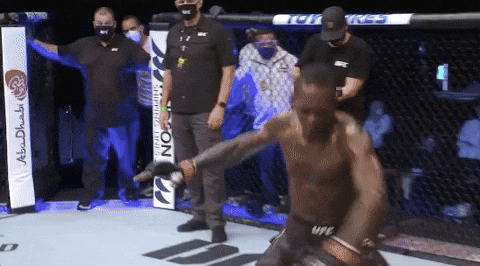 An Absolute Charmer
Adesanya has a charming personality, and his self-assurance, humor, and vibes make him a favorite among fight fans. He is also not afraid to speak his mind.
Unapologetically and Proudly Nigerian
Even though he's moving up in the world, he never forgets his roots.
Knows how to celebrate a win
And he's got the dance moves to show for it.
Doesn't keep scores, he settles them
His history with Brazilian rival Alex Pereira proves that fact. Their rivalry started in 2016 from a kickboxing bout and on to the UFC 287 in 2023.